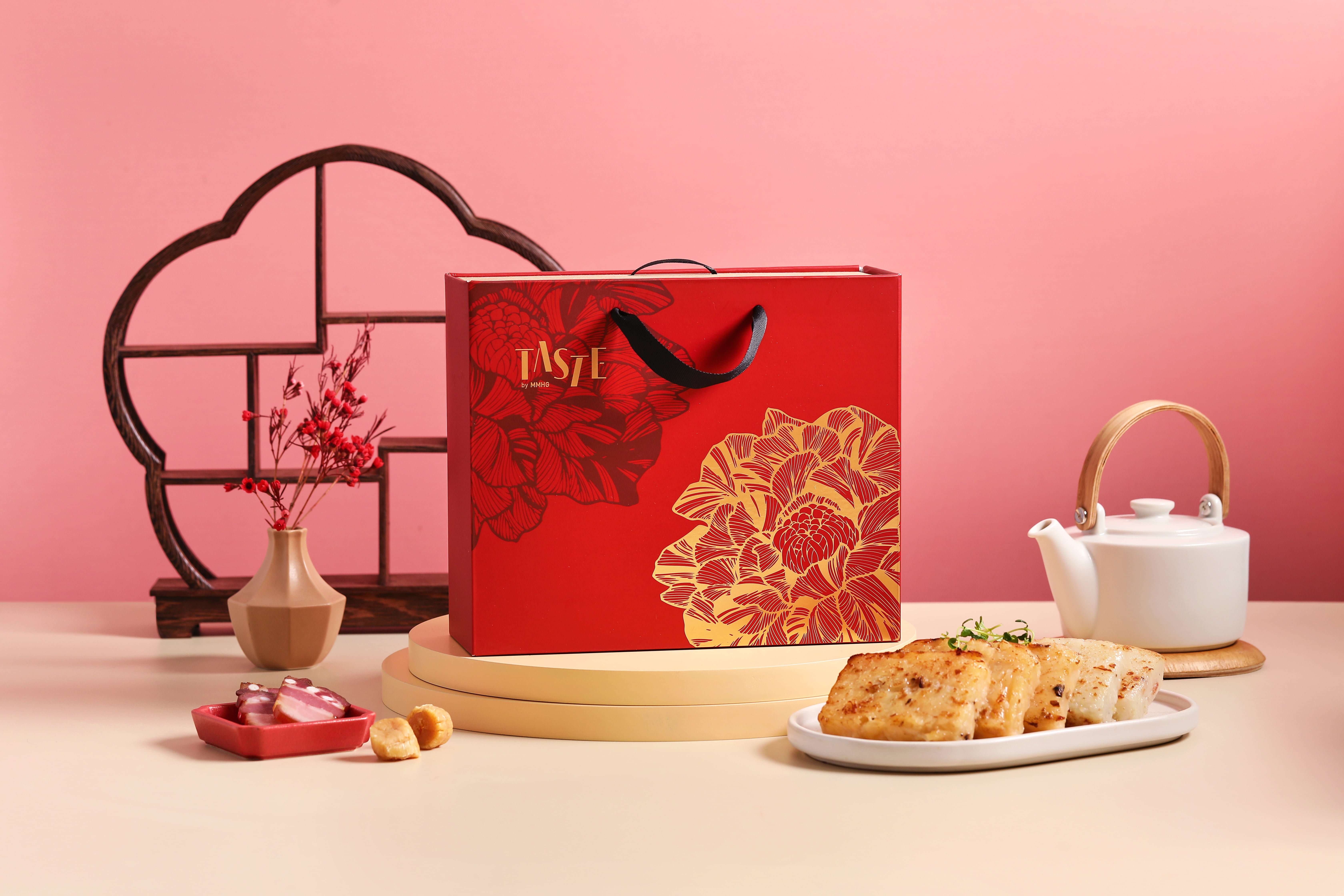 Indulge in Festive Delights: TASTE's Mullet Roe and Egg Roll Gift Box and Radish Cake
Led by renowned chef Richie, MUME Hospitality Group (MMHG) has created a diverse culinary experience through its online brand, "TASTE by MMHG," since 2021. Together with its restaurant team, MMHG has selected and developed delicious, locally-sourced, and refined products to bring to life its vision of creating a beautiful dining experience and enhancing quality of life. To capture the festive gifting market, TASTE by MMHG is now offering a variety of Christmas and New Year's sets, including mulled wine with aromatic spices, a collaborative Christmas wreath with chocolate, artisanal radish cakes, lucky fish for the Lunar New Year, "Ujin Double Fortune," and baan Chinese New Year dishes. The alluring flavors and innovative packaging reinterpret the concept of traditional gifts, creating unique and tasty souvenirs that are perfect for gifting or self-enjoyment. Let's welcome the new year with delectable treats and elevate the joy and warmth among family and friends!
Warm and Bountiful Christmas Gifting Proposal: Taiwan's Mulled Wine Spice Set with Non-Alcoholic Mulled Wine and Maogu Orange Marmalade!
   For lively end-of-year gatherings, alcohol is often a must-have for a good time. However, for friends who cannot drink, our brand has carefully selected non-alcoholic wine options that provide the same experience. The "Flying Nymph Winery Non-Alcoholic Sparkling Wine" from southern France was once recommended by Tatler magazine as a drink fit for Queen Elizabeth II after she quit alcohol. It has a sweet taste of orange and honey, as well as a nutty aroma from the barrel-aged yeast. Another option is the "Pierre Zero Chateau De Chavin Non-Alcoholic Red Wine" from France, which retains the flavor of blackberry and cherry to satisfy even the most demanding wine lovers. It can be enjoyed on its own, or turned into mulled wine with our exclusive spice packets and marmalade. The "Mulled Wine Spice Set" comes in a three-piece set, with a choice of three different flavor options: Classic, Taiwanese, and Herbal Tea. You can also add the "Zai Long Red" Three-Star Maogu Orange Marmalade, a local brand, to add a fresh sweet and sour flavor. The fun and therapeutic cooking process brings a unique and shareable happiness to everyone.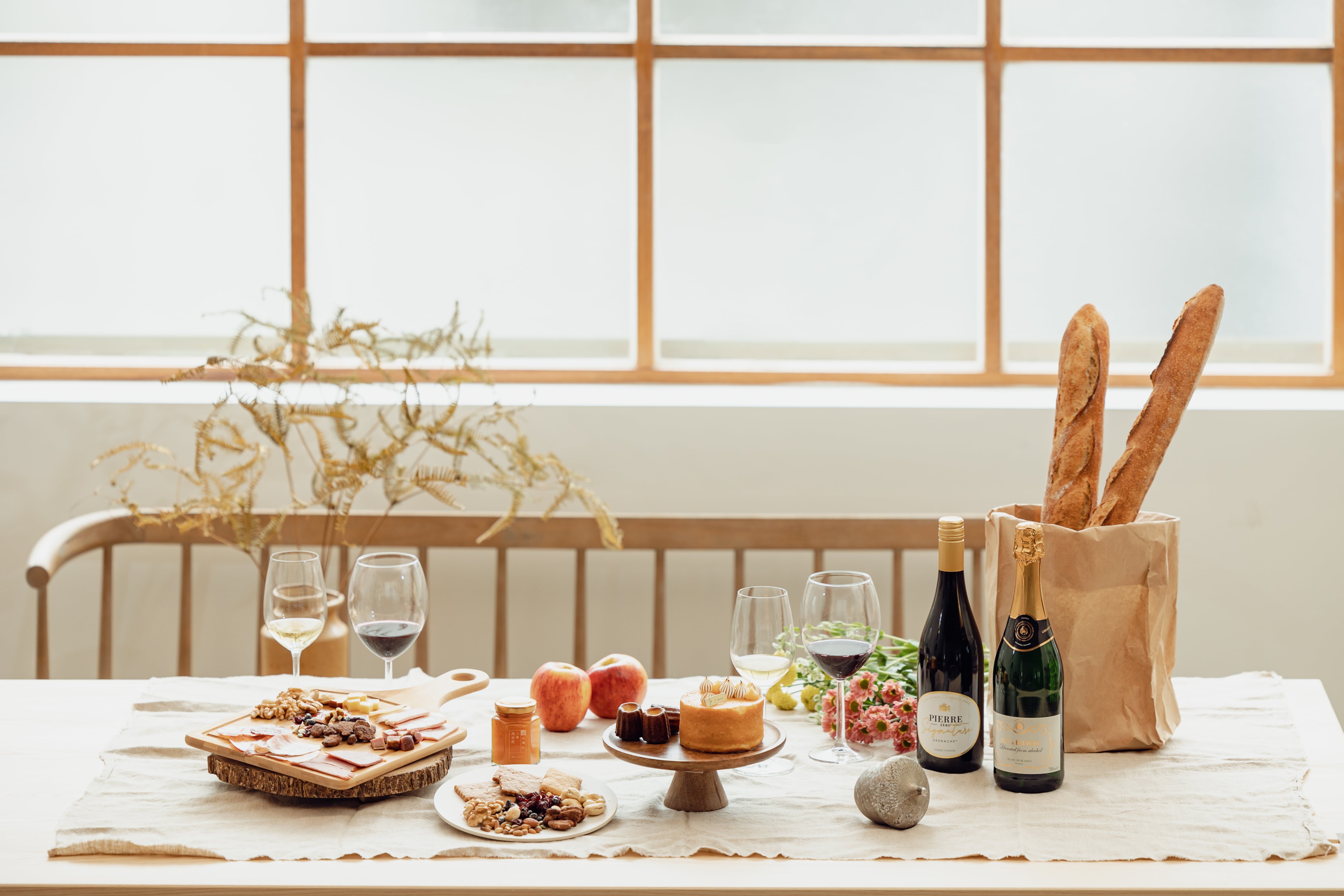 In addition, to create a more ceremonial Christmas, we have partnered with 'My Humble House Flower Spectrum Ltd,' an exclusive floral design studio, to launch the 'Senchu Chocolate Collaborative Christmas Wreath Set.' Using fresh cedar and round eucalyptus, the elegant Christmas wreath is hand-tied in a French style, and paired with caramel hazelnut chocolate wrapped in caramel and black cocoa powder, making it the perfect winter gift to bring the romance and cocoa aroma to your home. In this wonderful season of the year-end, let our high-quality flavor selections accompany you.
Indulge in the Festive Flavors Curated by Our Chef Team: Exclusive Release of the Luxurious Seafood Mullet Roe Egg Roll Gift Box
   We have specially developed the taste of the most representative Lunar New Year dish, Radish Cake, and combined it with the flavors of land and sea to create the 'Artisanal Radish Cake Gift Box Set.' We carefully selected the 70-year-old preserved meat from Nanmen Market and the secret recipe XO sauce from our master chef to blend with the fragrant white radish and rice milk, creating a rich and flavorful dish. With generous ingredients, every bite delivers the fresh and rich taste of the ocean and traditional preserved meat.
Furthermore, we have also prepared the perfect room-temperature gifts for the upcoming Chinese New Year festivities. Last year's release of the Mullet Roe Egg Roll was highly praised for its unique flavor, and in 2023, the "Lucky Fish for the New Year Mullet Roe Egg Roll Gift Box" returns with its luxurious taste of the champion mullet roe infused into the full-flavored egg rolls. In addition, we have also launched the "U-jin Double Fortune Mullet Roe Egg Roll and Almond Meat Paper Gift Box" which includes ultra-thin meat paper to complement the crispy and flavorful egg rolls. With bold and innovative pull-out design and a warm and soft cotton outer layer, these gift boxes not only make for a generous and elegant present, but also provide a double feast for both the taste buds and the eyes.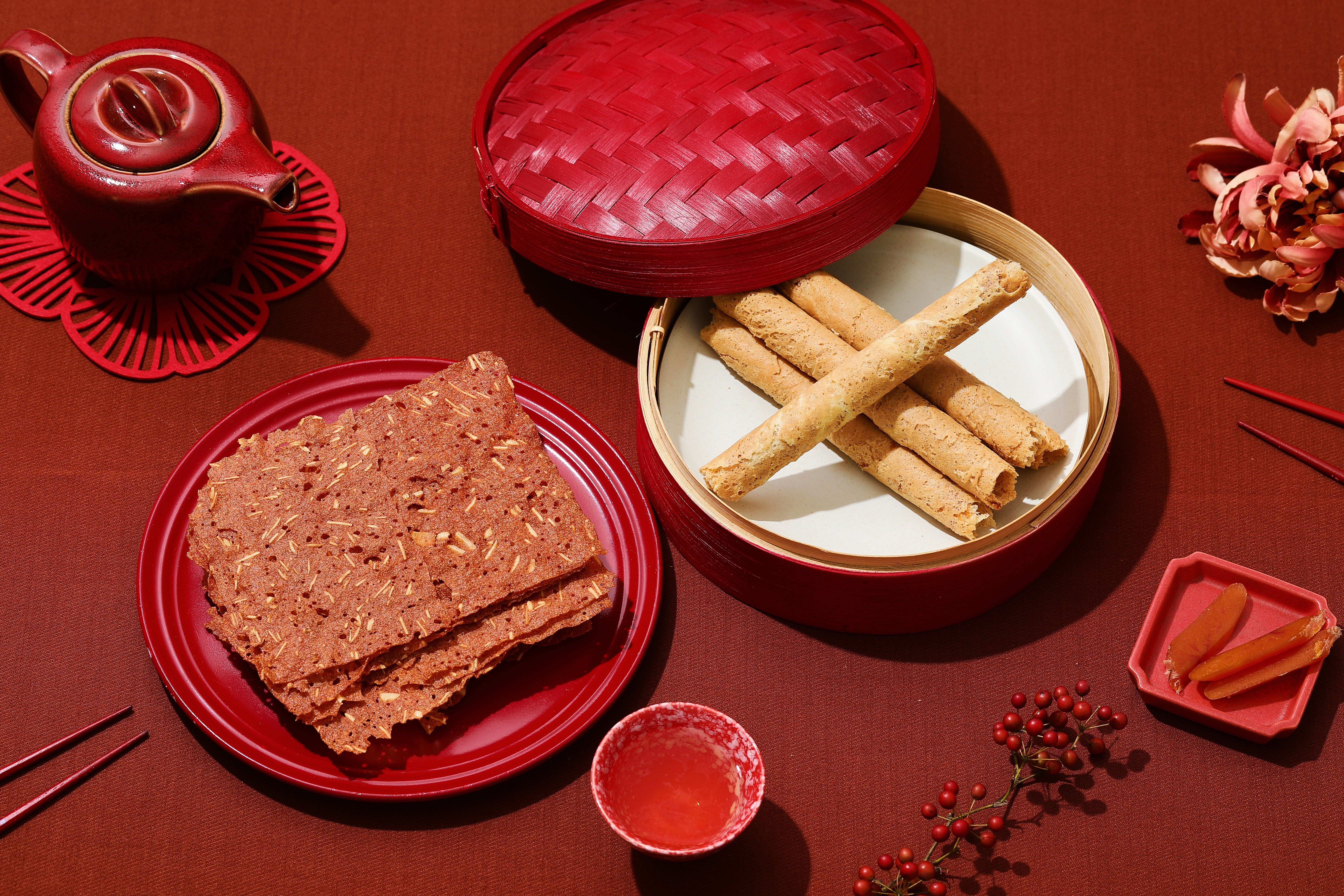 In addition, our Thai-style home-style cuisine restaurant, baan, has also launched the "baan 2023 Chinese New Year Family Set Menu," featuring five authentic Thai home-style dishes such as green curry chicken, hot and sour braised pork, tom yum soup, and fish cakes. Paired with special handmade secret sauces, these dishes can be easily reheated to enjoy the same fresh and delicious taste as if they were freshly made in the restaurant. Adding a touch of sour, spicy, sweet and savory flavors to your dining table, this set menu brings the taste of home to your festive celebrations.