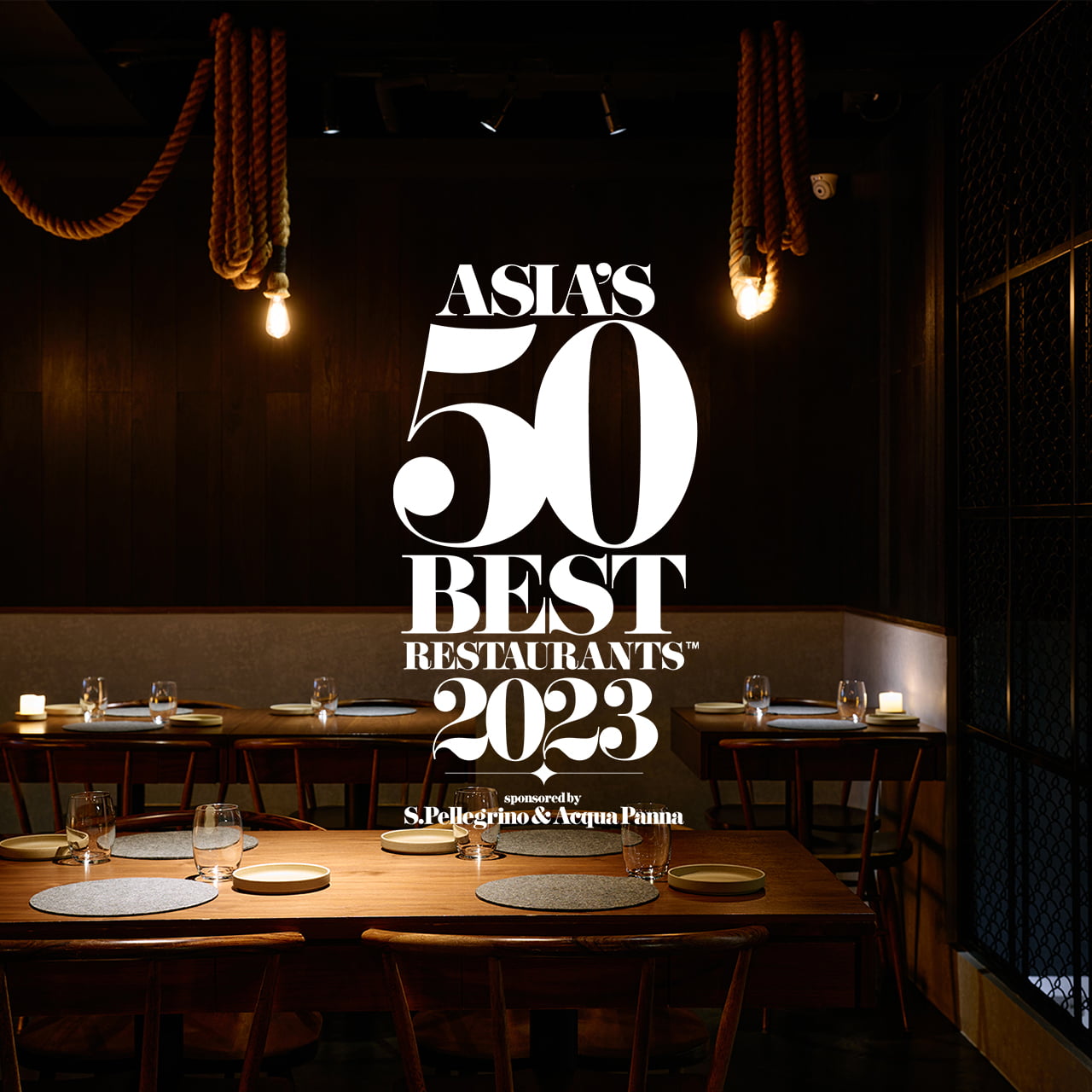 MUME named Best Restaurant in Taiwan and Asia's Top 50 for 2023
MUME by MUME Hospitality Group ( MMHG ), founded by chef Richie Lin, was awarded the 45th place on Asia's 50 Best Restaurants list for 2023. It is the only restaurant in Taiwan to make it into the top 50. MUME's repeated inclusion on the list not only validates the restaurant's efforts but also highlights the group's commitment to sustainability. MUME is grateful for the bountiful ingredients available in Taiwan, which have helped showcase the country's culinary culture to customers.
In addition, Thitid Tassanakajohn's (Chef Ton) Michelin-starred restaurant Le Du was awarded the top spot in Asia's 50 Best Restaurants 2023. The group's Thai home-style restaurant, "baan Taipei," is also the only overseas branch of Chef Ton's Bangkok restaurant, "baan." The Thai word "baan" means "home," and the restaurant aims to serve authentic Thai home-style dishes with fresh herbs and handmade curries and sauces every day, giving customers a sense of being at home.
Chef Richie Lin expressed: "Every restaurant under our group has a consistent cooking philosophy, focusing on showcasing the unique characteristics of local ingredients, interpreting and conveying the beauty of cuisine through different styles, and hoping to continuously implement sustainable values in every restaurant. We sincerely thank our partners and customers for their support, and the group will continue to explore the wonderful flavors of cuisine, bring Taiwan's exquisite dining culture to the world, and discover more possibilities for ingredients in the direction of sustainable development."