MUME is derived from the Latin name of the plum blossom, which is also Taiwan's national flower and the name of the head chef, Richie Lin's, mother. It symbolizes not only his love for the land, but also the meaning of inheritance. MUME uses delicate and sophisticated European cooking techniques to present Taiwan's unique and local ingredients in a stunning form. The chef believes that "the land will always be the root of the dish" and has established a food laboratory to discover more local ingredients and continue to innovate. Through the cuisine at MUME, he hopes to introduce Taiwan to more people.
Awards and Recognitions
2019 – 2021, 2023 Best Restaurant in Taiwan
2017 – 2021, 2023 Asia's 50 Best Restaurants Award
2022 Flor de Caña Sustainable Restaurant Award
2018 – 2020 《Michelin Guide》One Star
2017 – 2022 OAD (Opinionated About Dining) Top Restaurants in Asia
2017 – 2023 《La Liste》Global 1000 Best Restaurants
2019 – 2023 《Black Pearl Restaurant Guide》
2022《Green Dining Guide》 《Tatler Dining Awards》Top 10 Restaurant in Taiwan
 2015《The Daily Meal》 101 Best Restaurant in Asia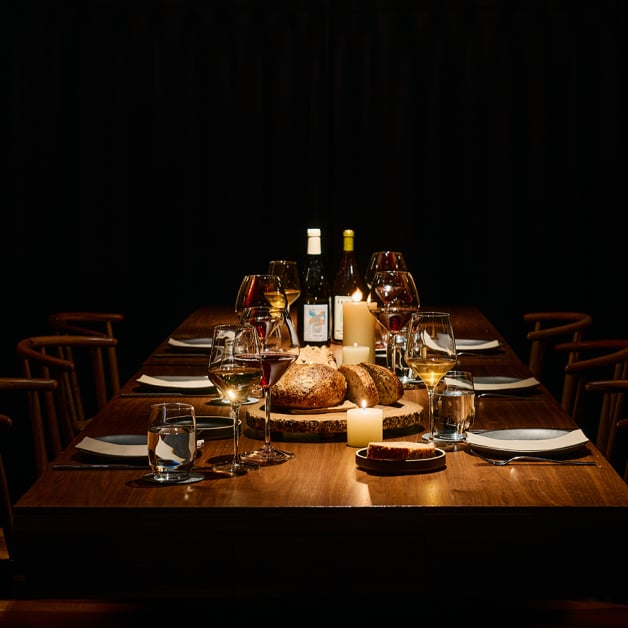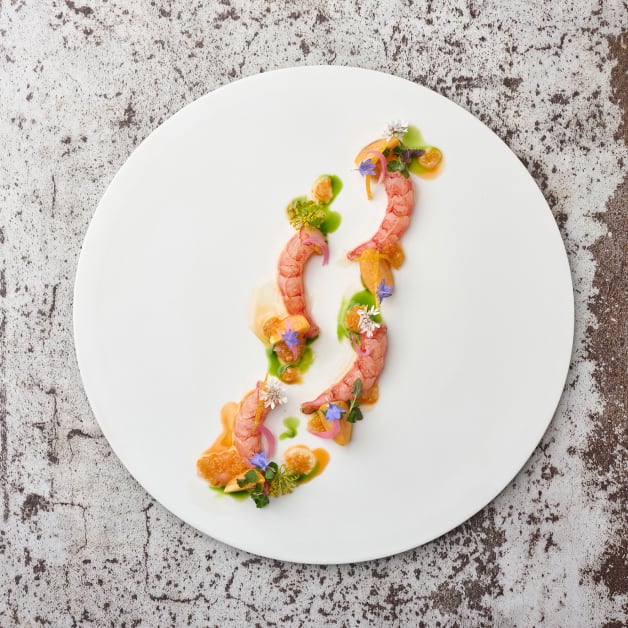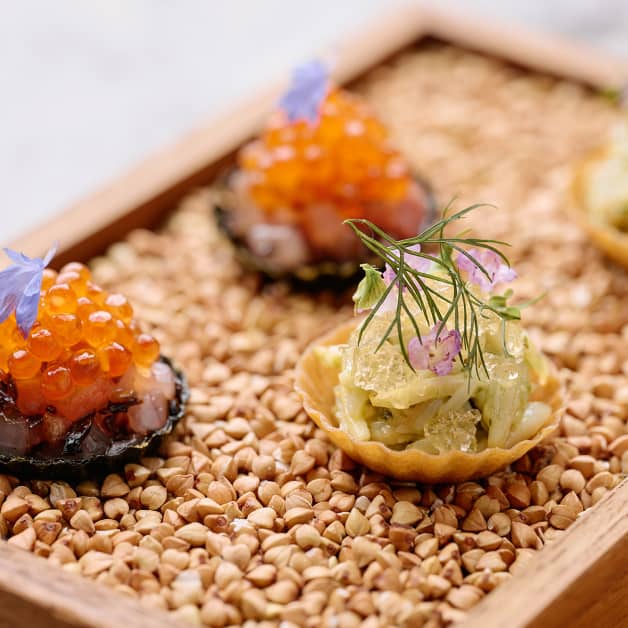 baan, a Thai home-style cuisine restaurant, is located in the bustling business district of Taipei's East District. It was created by Chef Richie and famous Thai chef Thitid Tassanakajohn ( Chef Ton ). "baan" means "home" in Thai, and it adheres to the use of fresh Thai spices and cooking methods to accurately present authentic Thai flavors.
In 2019, baan teamed up with PChome to launch Thai milk tea and Bubur cha cha ice scream.
In 2021, in response to the pandemic, six popular dishes were made into frozen food packages, breaking the regional limit and allowing customers to eat them at home or when not in Taipei.
In 2022, the " Thai baan Street Grilled Set" was launched, presenting a new choice for outdoor picnics and everyday lunch recipes.
Awards and Recognitions
2020 Taipei-Taichung Michelin Guide Plate Recommendation Award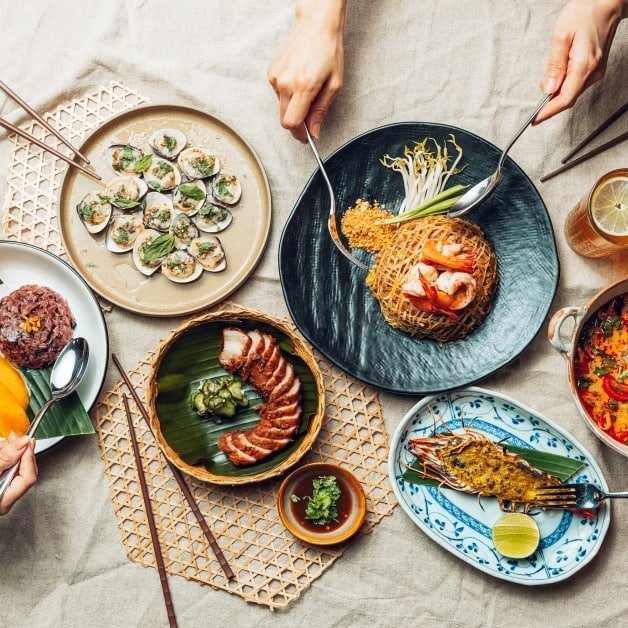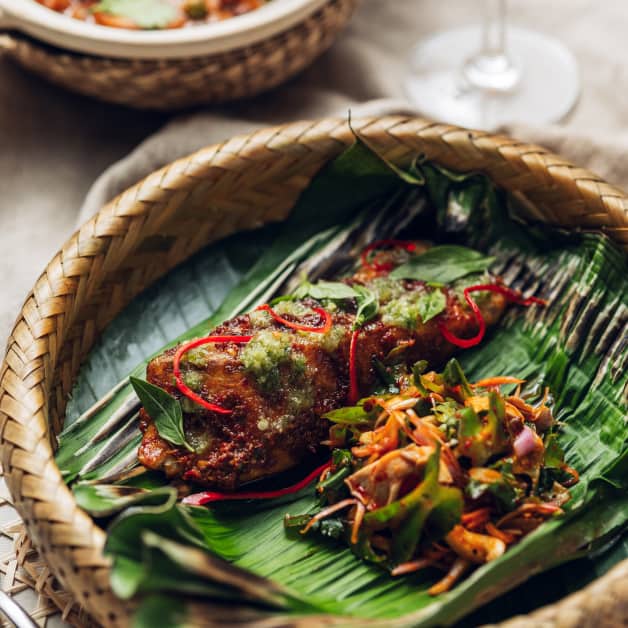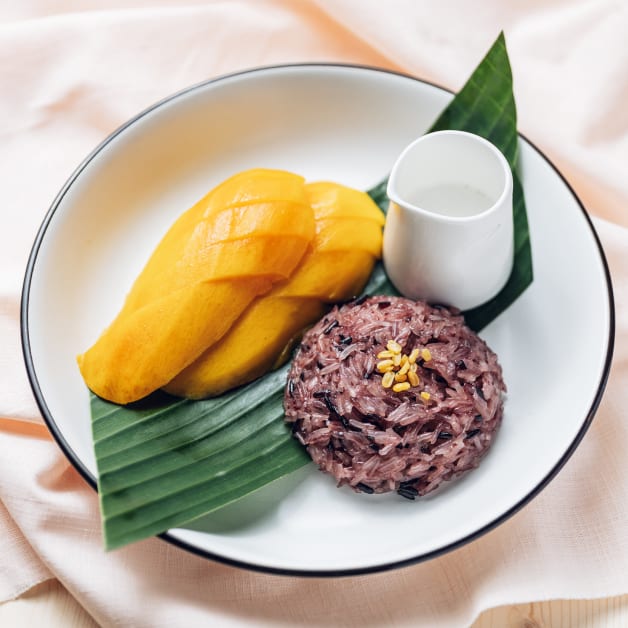 Located on the B2 floor of Regent Taipei, COAST is a joint project with award-winning Thai chef Ian Kittichai. As the first restaurant in Taiwan that features modern coastal cuisine, it focuses on bringing the best out of the freshest ingredients.
COAST interprets premium seasonal seafood from Taiwan with French cooking techniques and classic Thai spices. This combination creates a recipe for a brand-new dining experience that is 100% modern. To guarantee the quality of the ingredients, the Chef visits fishing ports each season to draw up a menu based on the best available catch, transporting the guests to the coast with a second-to-none seafood experience.
Awards and Recognitions
2023 The World's 50 Best Restaurants – 50 Best Discovery Awards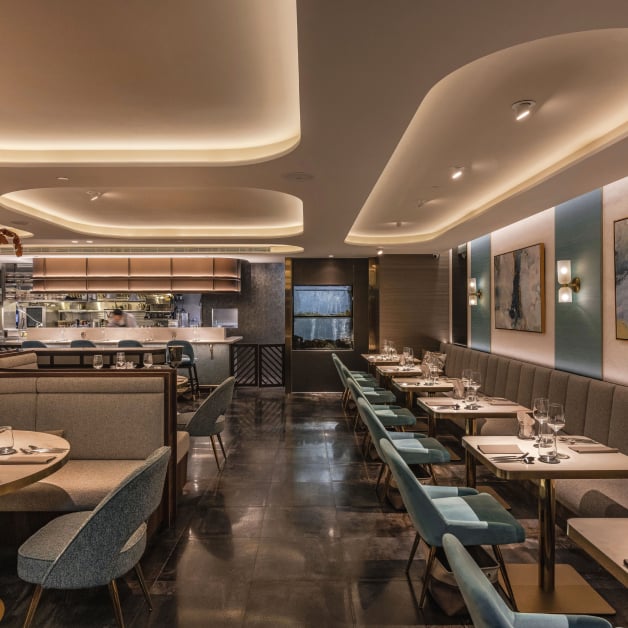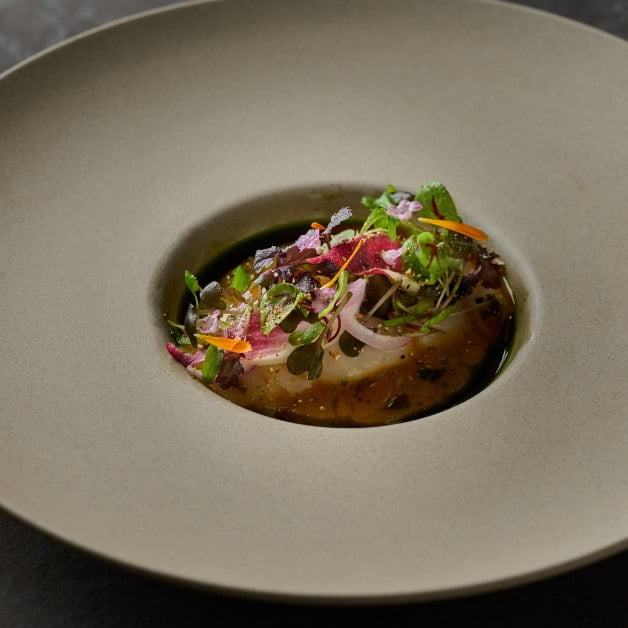 Westwood, located at the Episode Hotel in Hsinchu, is a new concept restaurant that embodies the concepts of "fast," "fashionable," and "creative." It features a multi-functional space that combines a restaurant, cafe, club, and bar, making it an ideal venue for socializing and dining. The menu incorporates local ingredients from Taiwan and reinterprets modern American cuisine, showcasing the richness and vitality of the West Coast.
The staff uniforms are designed and produced by the up-and-coming brand REHOW, who aim to give new life to discarded fabrics, creating an apron that embodies both quality and eco-consciousness.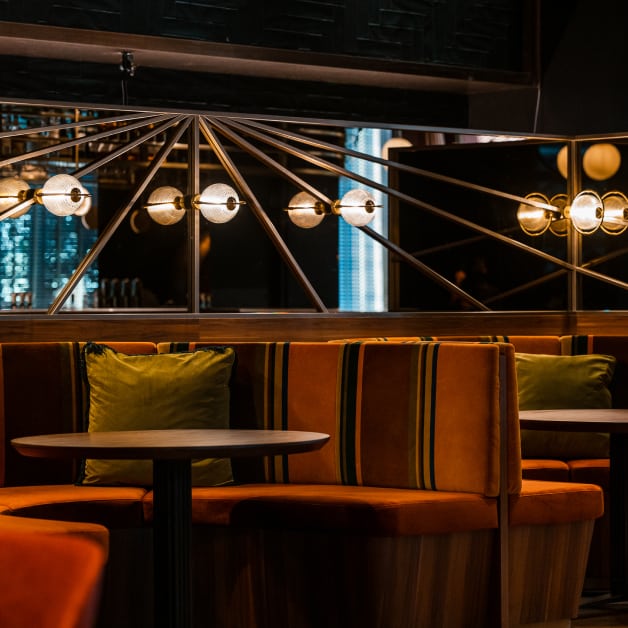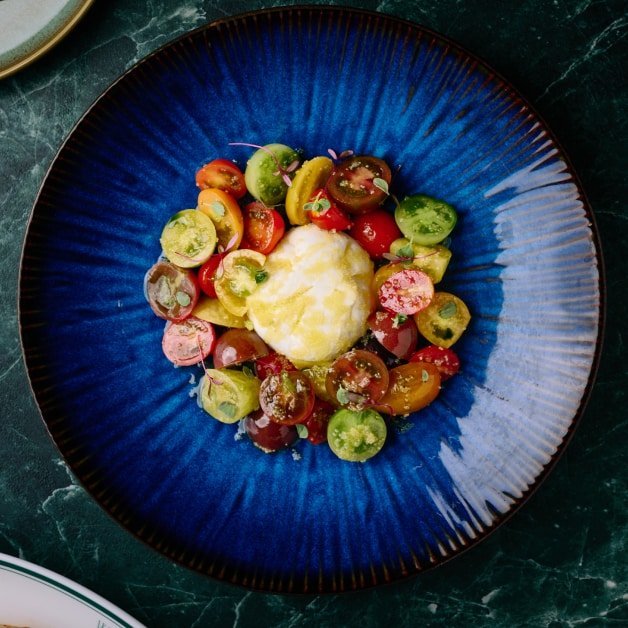 With its modern and laid-back atmosphere, Le Blanc features a pared-down menu as a believer of "less is more." It is the best place to enjoy a juicy American ribeye and freshly-grilled Boston lobster in Taipei, with the simple principle of cooking premium ingredients to perfection.
Awards and Recognitions
2020 Awarded a Michelin Plate by Michelin Taipei & Taichung
2018 – 2019 Awarded a Michelin Plate by Michelin Taipei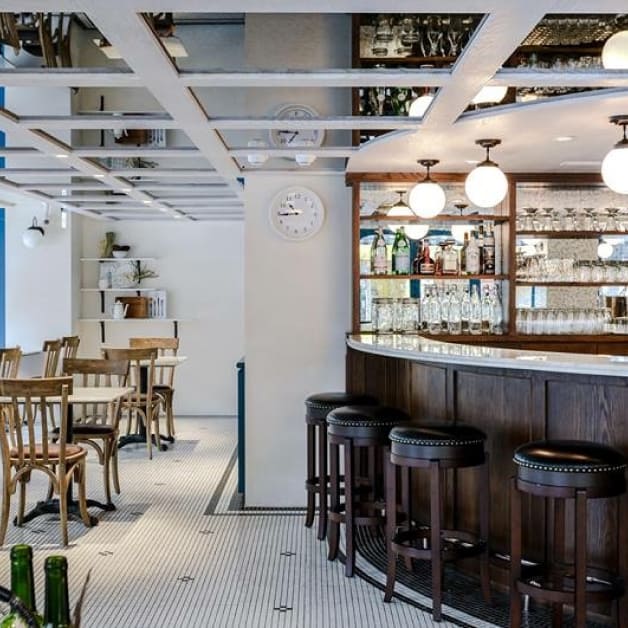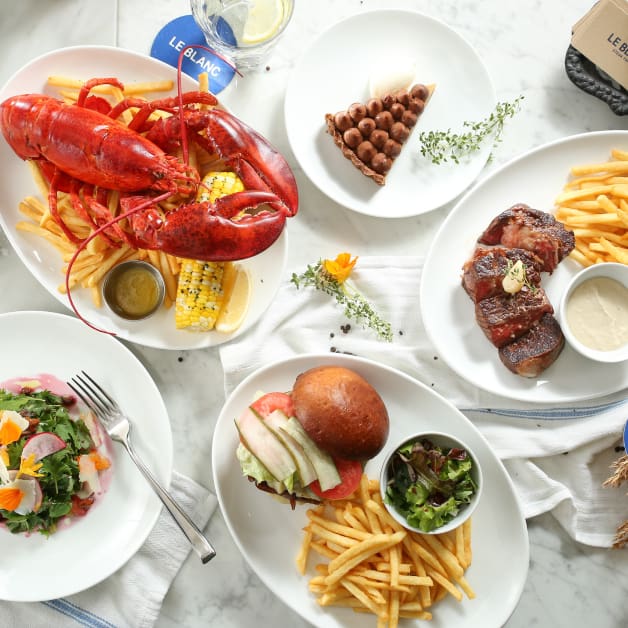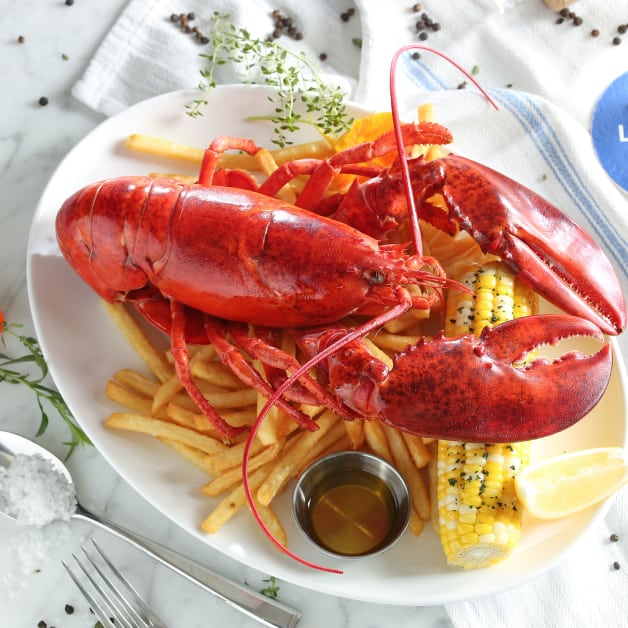 MMHG has partnered with the renowned ZS Hospitality Group from Hong Kong and Thai chef Ian Kittichai to open a new contemporary Thai coastal cuisine restaurant named Plaa in the heart of Central Hong Kong in August 2022. Named after the Thai word for "fish", Plaa showcases a modern twist on Thai coastal cuisine, utilizing only the freshest seasonal seafood, seasoned with unique Thai natural spices and sauces, presenting a vibrant and energetic Southeast Asian flavor.