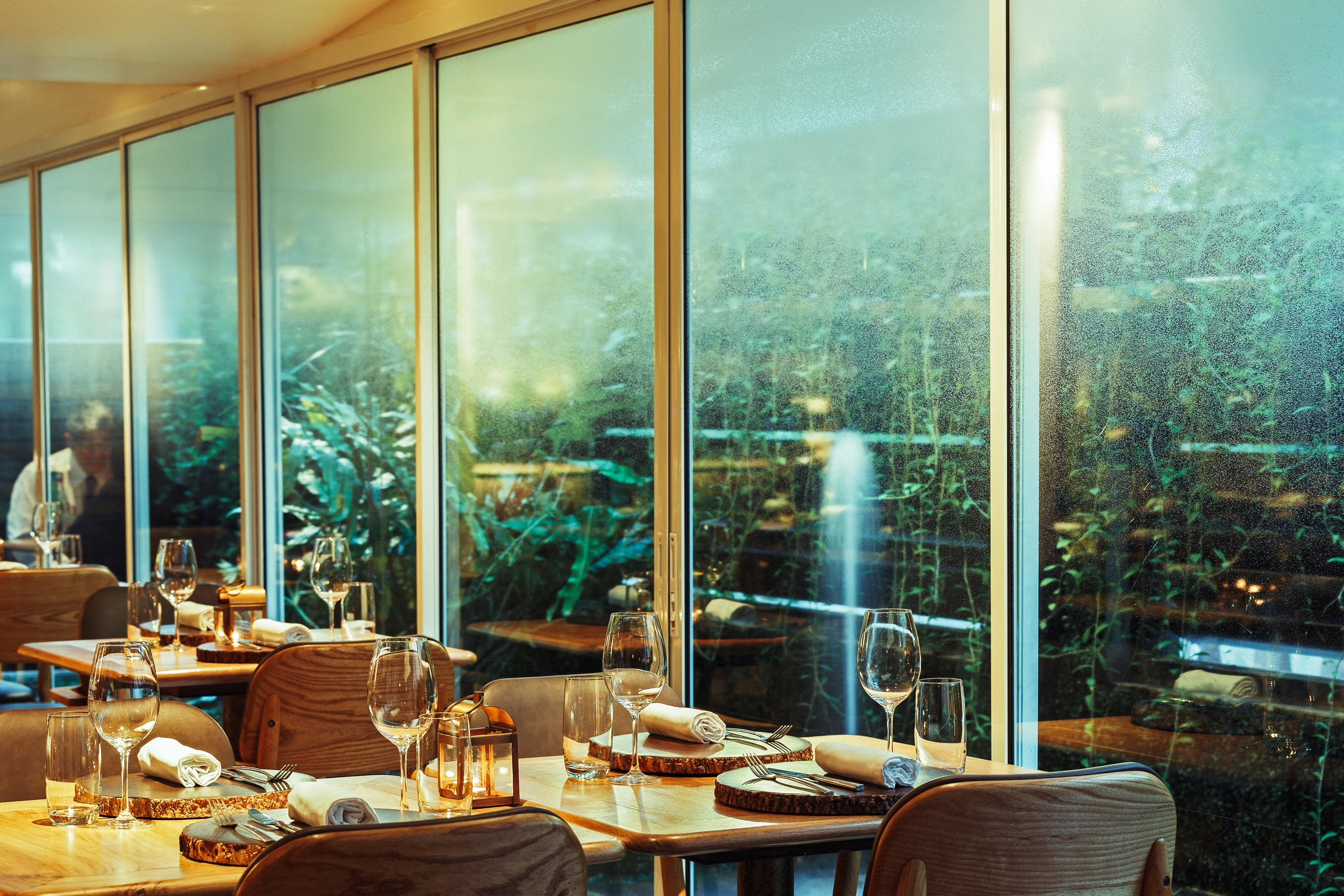 Experience the Best of Asia! Samut, LeDu, and COAST, the Finest Asian Star Chefs, Create a Top-notch Feast from Thailand and Taiwan
MUME Hospitality Group ( MMHG) , the parent company of Taiwan's first contemporary coastal cuisine restaurant "COAST," is celebrating its third anniversary since its opening. In addition to maintaining exceptional service and exquisite culinary experiences, COAST strives to consistently provide guests with astounding dining experiences. Therefore, following a successful collaboration with renowned Thai chef Ian Kittichai, COAST has extended its invitation to a world-renowned chef for the first time. On July 16th and 17th, 2023, they will be hosting Chef Ton, the Michelin-starred chef of "LeDu," which was recently ranked as the number one restaurant in Asia's 50 Best Restaurants. Accompanying him will be Chef Banky, the head chef of "Samut," the finest restaurant in Phuket. Together with COAST's resident chef, Jessada Pod Kruapunt (Chef Pod), these two guest chefs will present a special "Coastline Limited Edition Set Menu" for just two nights. The menu will showcase seasonal coastal ingredients from Thailand and Taiwan, highlighting the unique flavors exclusively found in the ocean. This exclusive dining event will include wine pairings, limited seating, and an opportunity not to be missed.
COAST Joins Forces with Asia's Finest Restaurant, Le Du, and Chef Ton, to Create Seasonal Delights
Asia's Hottest Celebrity Chef of the Culinary World! Thitid Tassanakajohn (Chef Ton), leading the contemporary Thai restaurant "Le Du," has been crowned the top restaurant in Asia's 50 Best Restaurants list this year. "Le Du" means "season" in Thai, cleverly reflecting the changing seasons of Thailand through its regularly updated menu. Chef Ton excels in using modern culinary techniques to create innovative dishes, sourcing ingredients primarily from local Thai farmers and fishermen, and utilizing authentic Thai seasonings and seasonal produce. This culinary philosophy aligns perfectly with MMHG's founder and head chef, Richie Lin, who also emphasizes seasonal creations. Through multiple collaborations and interactions, the two chefs have developed a strong bond and excellent synergy, culminating in this guest chef opportunity.
Samut, Phuket's Finest Restaurant, Showcases the Bountiful Coastal Cuisine Delights of Fresh Seafood
Samut," which opened in 2022 in Phuket, Thailand, is one of the restaurants operated by Chef Ton and was awarded the top spot as the Best Restaurant in Phuket by Travelindex in the same year. "Samut" means "ocean" in Thai, and Chef Chatchawan Varahajeerakul (Chef Banky) presents exquisite Thai seafood cuisine sourced from local fishermen in Phuket, exclusively using local seafood and catches from various coastal regions in Thailand. The restaurant combines coastal ingredients, local spices, and fruits to create a fresh dining experience that showcases the traditional flavors of Phuket. Both "Samut" and "COAST" take pride in the abundant marine ecosystem of the region and emphasize sustainability in their culinary practices, utilizing French culinary techniques to highlight the versatility and brilliance of seafood.
In this special guest chef event, the three chefs will collaborate to create a fusion of Thai and Taiwanese cuisine, showcasing their unique interpretations and flavors derived from ingredients and spices. They aim to reinterpret the distinct flavors of the ocean, promote awe-inspiring seafood dishes, focus on local ingredients, and discover the seasonal delicacies of coastal areas. The goal is to present the culinary traditions of Thailand and Taiwan in a refined and more engaging manner.