Discover the Power of Food: Connecting People Through Wonderful Food.
At MMHG, we believe that food is the answer to creating a better world. Behind every dish lies cultural values and lifestyle expressions. Our passion for food creates a connection between people, sparking joy and inspiration. From exploring delicious cuisine to visiting local producers to understand the story behind each ingredient, every meal becomes a gift from the land, elevating the unique dining experience for our guests while showcasing Taiwan's rich culinary heritage.
Our family of six restaurants includes MUME, Le Blanc, Baan, COAST, Plaa, and Westwood. Each with its own distinctive flavor and steadfast dedication to local ingredients and sustainable practices, MMHG strives to be a leader and a welcoming haven for Taiwan's culinary sustainability.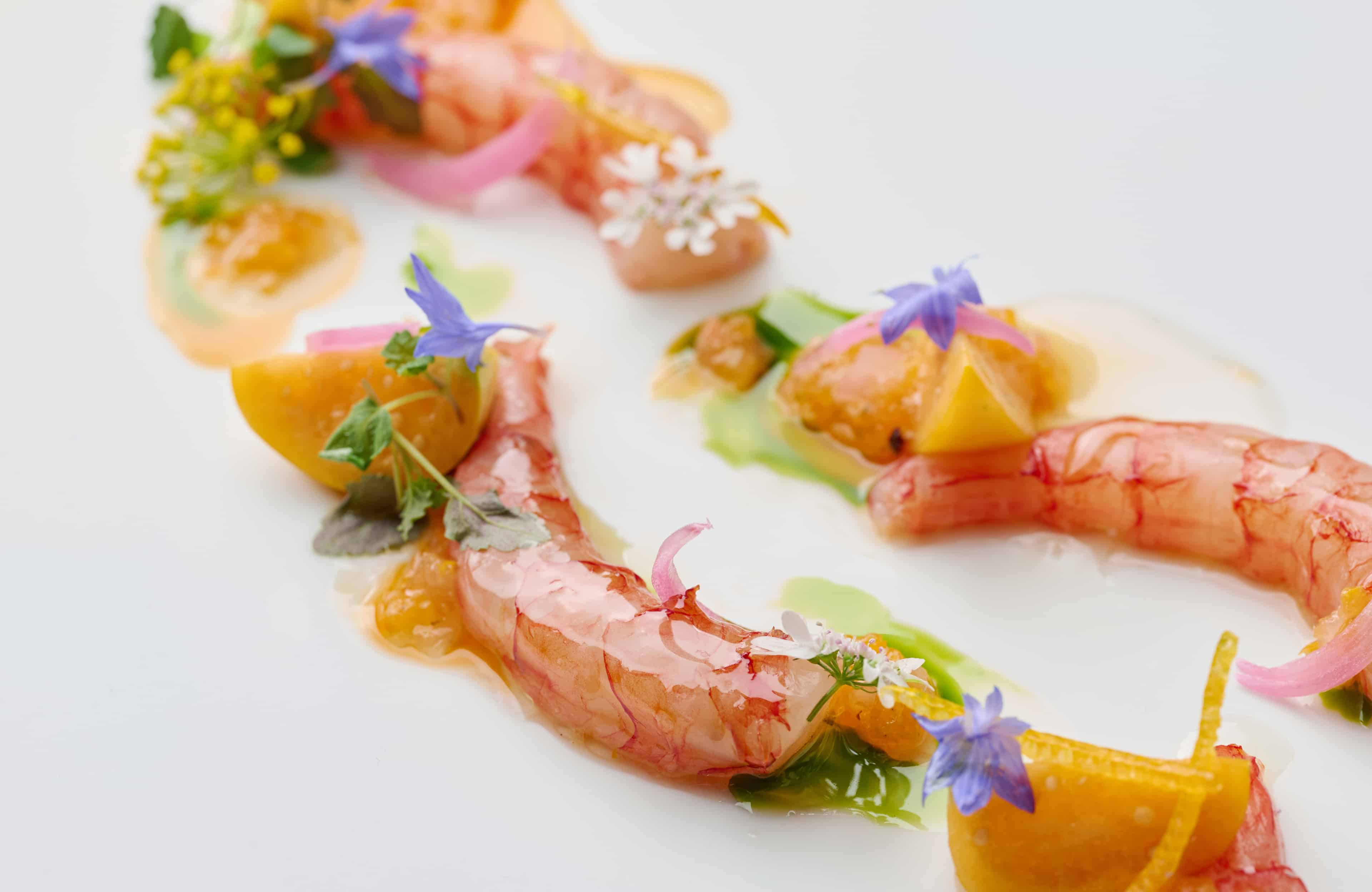 Shaping the Future of Dining
Valuing Research and Innovation with a Dedicated Culinary Studio
The goal of MUME's culinary studio is to continuously experiment and create unparalleled dining experiences. It is also the best representation of our commitment to researching Taiwan's ingredients and showcasing the essence of Taiwan's culture and cuisine. In the studio, creativity and new ideas collide, allowing for the development of new dishes and the exploration of culinary topics. The core focus of the studio is to maximize the social impact of cuisine, which encompasses more than just ingredients and dishes, but also the people, team, and contribution to the community and environment.
Deepening the Connection from Farm to Table, Embracing Sustainability
Beyond the restaurant, MUME has a dedicated team responsible for sourcing unique Taiwanese ingredients, visiting farms and fishing ports to purchase from small-scale, naturally grown or organic sources. In the restaurant, over 90% of the ingredients used are sourced from local and seasonal sources, promoting the concept of "minimal food waste" and "zero waste" as a deeply held belief and guiding principle.
Beyond the cuisine, MUME's restaurants also prioritize the use of biodegradable and eco-friendly tableware. The team even incorporates recycled fabric into their aprons, demonstrating their commitment to the environment in every detail.
Adhering to "doing the right thing" is our responsibility to the cuisine and our customers, as well as a respect for the ingredients and the land.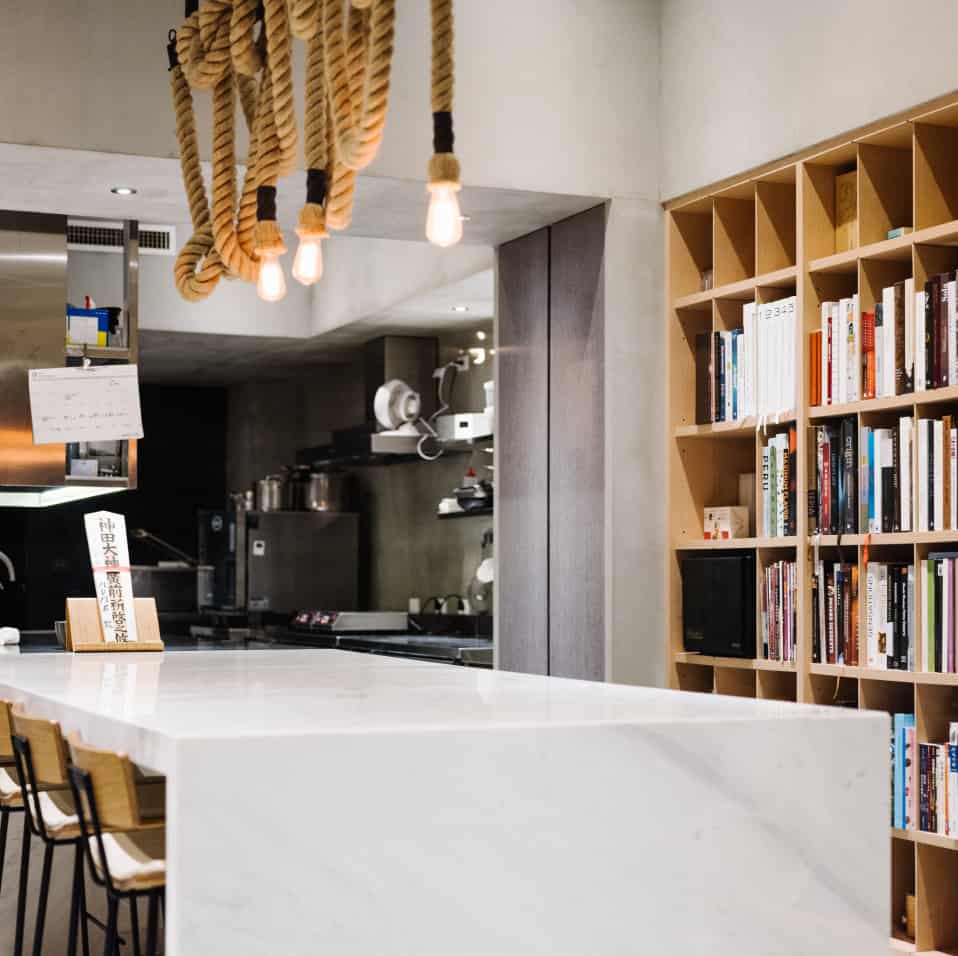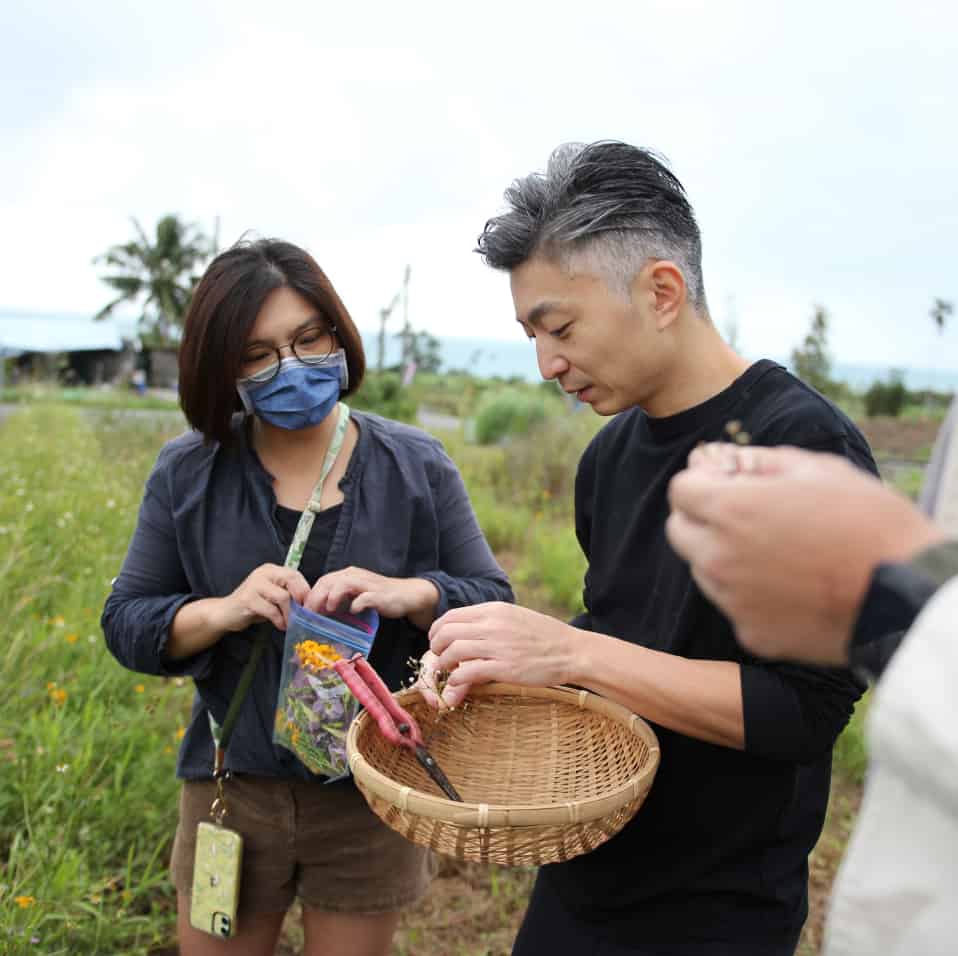 Born in Hong Kong and immigrated to Canada at a young age, Richie completed his studies in economics at the University of Toronto and entered the marketing and public relations industry. Throughout his life, RIchie has always kept his love for food hidden in his heart. Finally, at the age of 26, he decided to take a chance and went to the French Blue Ribbon Culinary School in Australia, starting from scratch and beginning his chef career.
Traveling around the world, Settling in Taiwan
During his time in Australia, Richie met Australian chef Kai Ward at the three-hat restaurant Quay Restaurant and even served as an apprentice at the only three-star Michelin restaurant in Denmark, Noma. During his time at Noma, Richie received solid culinary training and met his future partner chef Long Xiong. After leaving Copenhagen, he returned to Hong Kong as a food consultant and recruited Chef Long to help develop and operate the new restaurant.
"From the source to the table" is something he has always wanted to do. During his time as a food consultant, he frequently traveled between Taiwan and Hong Kong and discovered that Taiwan, with its abundant resources, was the perfect place to achieve his dream. With a deep impression of Taiwan, in 2014, he invited Chef Kai and Long to join his new project: combining European contemporary cooking techniques with local Taiwanese ingredients to create a unique "Casual Fine Dining" restaurant, MUME.
Elevating the Land with Local Inspiration
"MUME" means plum blossom in Latin and is also the Chinese surname of Richie's mother. It represents not only his love for this land but also the meaning of inheritance. MUME has been working with local farmers, fishermen, and local businesses for a long time to find many Taiwan characteristics that even locals do not know. Through innovative cooking techniques and the use of seasonal ingredients, the menu is continuously innovated to showcase the highest quality local ingredients in Taiwan to customers.
"Seasonal" and "Sustainable" are his concepts for his cuisine. MUME's commitment to sustainability can be seen in their cooperation with local farmers and fishermen and their focus on using seasonal and locally sourced ingredients. Through the creation of a unique culinary experience, MUME aims to showcase the best of Taiwan's land and people.
"Starting with the end in mind, MMHG's mission to preserve and share the beauty behind cuisine and local ingredients."
In 2020, to continue promoting their philosophy, Richie decided to establish MUME Hospitality Group (MMHG), with the aim of sharing the wonderful flavors hidden behind the cuisine, promoting local ingredients from Taiwan, and hoping to sustainably pass on the concept of an eco-friendly environment. Through their influence, he aims to bring more positive cycles to society.