About MMHG
(MUME Hospitality Group)
Food is the gateway to pleasure.
Starting from the intention of connecting people with cuisine
and exploring the infinite possibilities behind each dish,
we are committed to providing a friendly dining experience and environment in Taiwan.
With four restaurants featuring different themes,
MMHG has found its calling in inspiring a wide range of emotions.
From MUME, Le Blanc, bann and COAST,
we explore the world of fine dining to add a spark to your life.
Each bite transforms the moment into the synonym of joy.
To do our part for sustainability,
we feature seasonal ingredients by working with local small-scale farmers.
Biodegradable tableware is another conscious choice we have made to coexist and give back to the environment.
With our dedication to local ingredients, our footprint has covered farms as well as fishing ports. Seasonal local ingredients are prioritized through contract farming, allowing diners to appreciate different layers of the local food culture. With organic and non-toxic ingredients, each dish is a gift from Mother Earth.
MMHG gives back to the environment by choosing eco-friendly tableware made with bamboo fiber and corn starch. From the manufacturing process to packaging and delivery, carbon footprint has been minimized for each process so that the tableware to be kind to you as well as the environment. It is not simple tableware that serves food. It shows our respect to the environment.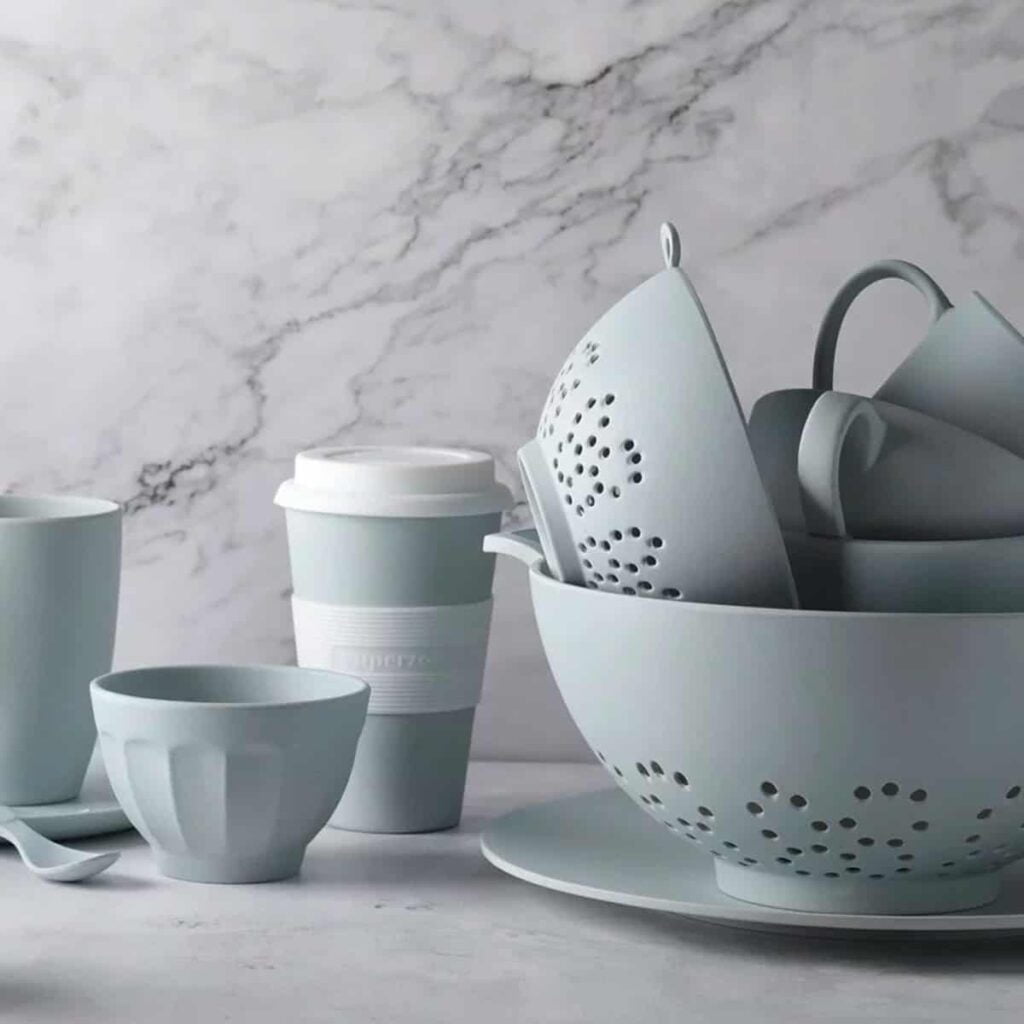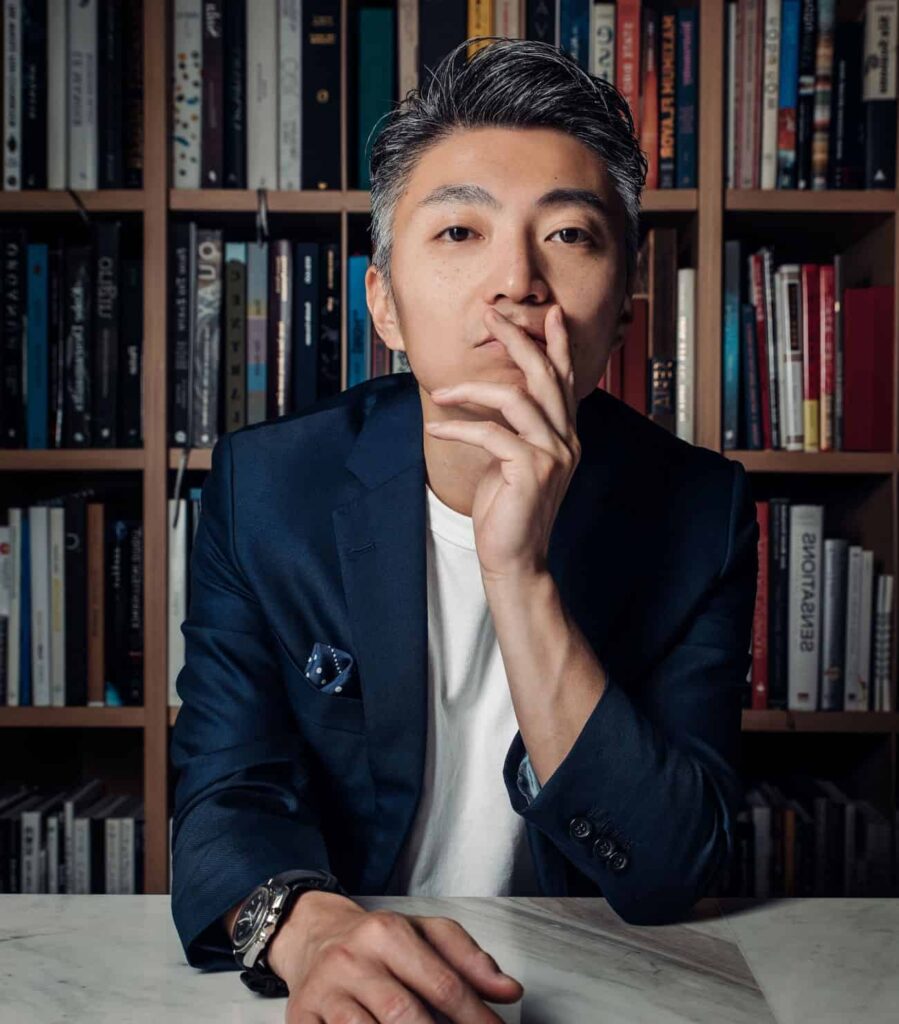 Borderless Vision, Taiwanese Soul
The founder and head chef Richie Lin was born in Hong Kong. With his passion for fine dining, he decided to follow his heart at the age of 26. To realize his dream of becoming a chef, he started from scratch by attending Le Cordon Bleu in Sydney, Australia.
Seeing the World Before Settling in Taiwan
During his time in Australia, Richie Lin met the Australia-born Chef Kai Ward at Quay Restaurant. He also had the opportunity to do an apprenticeship in noma, the four-time winner of the Best Restaurant in the World title in Denmark. Besides solid training, he met his future partner at noma, Chef Long Xiong.
Richie worked as a restaurant consultant in Hong Kong after Copenhagen while recruiting Chef Long for brainstorming ideas for their new restaurant. His extensive travels to Taiwan for his consulting projects allowed him to realize Taiwan is the best place to bring his "table to farm" dream to life.
With his choice of location in Taiwan, Richie invited Chef Kai and Chef Long to join his new project, MUME. By applying modern European cooking techniques to local Taiwanese ingredients, MUME has made a name for itself as the pinnacle of casual fine dining.
Materializing Passion for the Land with Local Inspiration
"MUME", name of the plum blossom, is the national flower of Taiwan, also shares the same Chinese characters of Richie's mother first name. Chosen as the name of his first restaurant, it shows his passion for the country as well as the intention of passing on the traditions. MUME is committed in supporting local food supply chain and constantly works with small local sustainable farmers, fishermen and food producers to develop or discover unique elements in Taiwan that may even be unknown to many local Taiwanese. The tasting menu in MUME constantly evolves to reflect on Taiwanese highest quality produces, transformed through the innovative cooking techniques from the small yet passionate kitchen, shining the spotlight on local ingredients of the highest quality.
"Seasonal" and "sustainable" are Richie's core values, and all four MMHG restaurants uphold the same principles. Le Blanc showcases the simple beauty of food with solid techniques. baan features authentic Thai family recipes with non-toxic and biodegradable tableware. The group's latest endeavor, COAST, brings sophisticated modern seafood dishes to the table made with the freshest ingredients.
Back to the Start – The Mission of MMHG
MMHG was founded in 2020 as part of Richie Lin's effort in sharing his beliefs in food. Besides highlighting the rich flavors in each dish and the local ingredients on this beautiful island, the group is dedicated to instilling the concepts of environmental friendliness and sustainability in all future generations.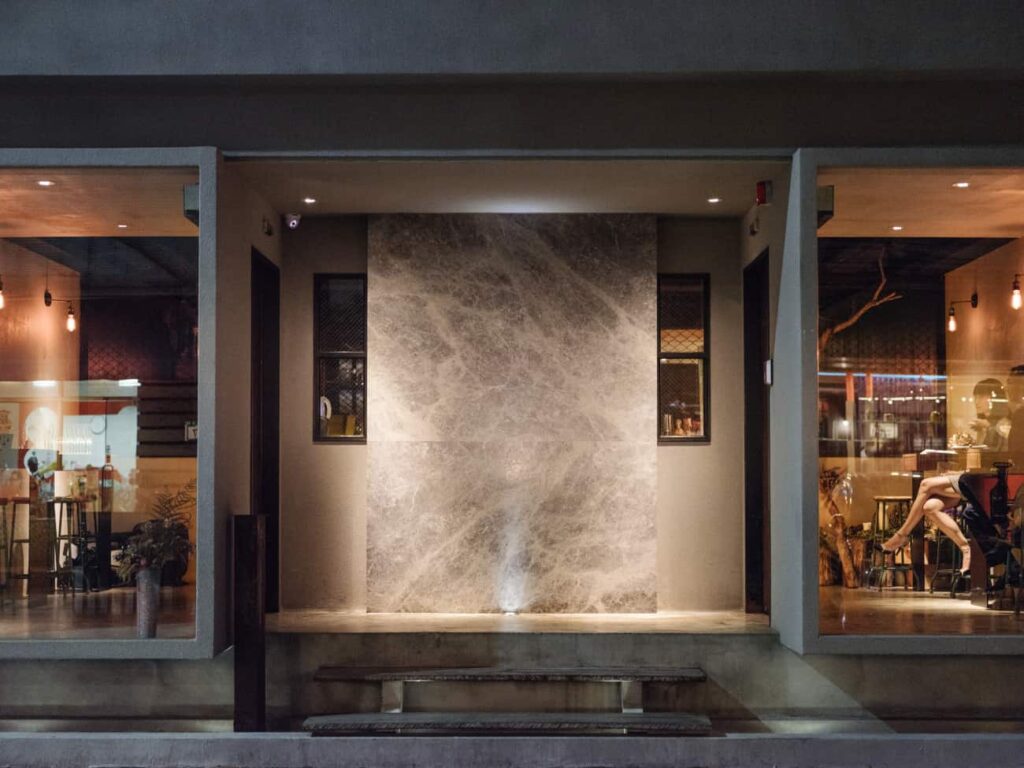 Seeing that fine dining has its potential in Taiwan, and that local ingredients and sustainability were largely ignored by restaurants, Richie Lin wanted to go against the trend with a restaurant of his own that will stand for sustainability and local ingredients. This is how the first chapter of MMHG was written when MUME came into being.
MUME made it to the list of "101 Best Restaurants in Asia."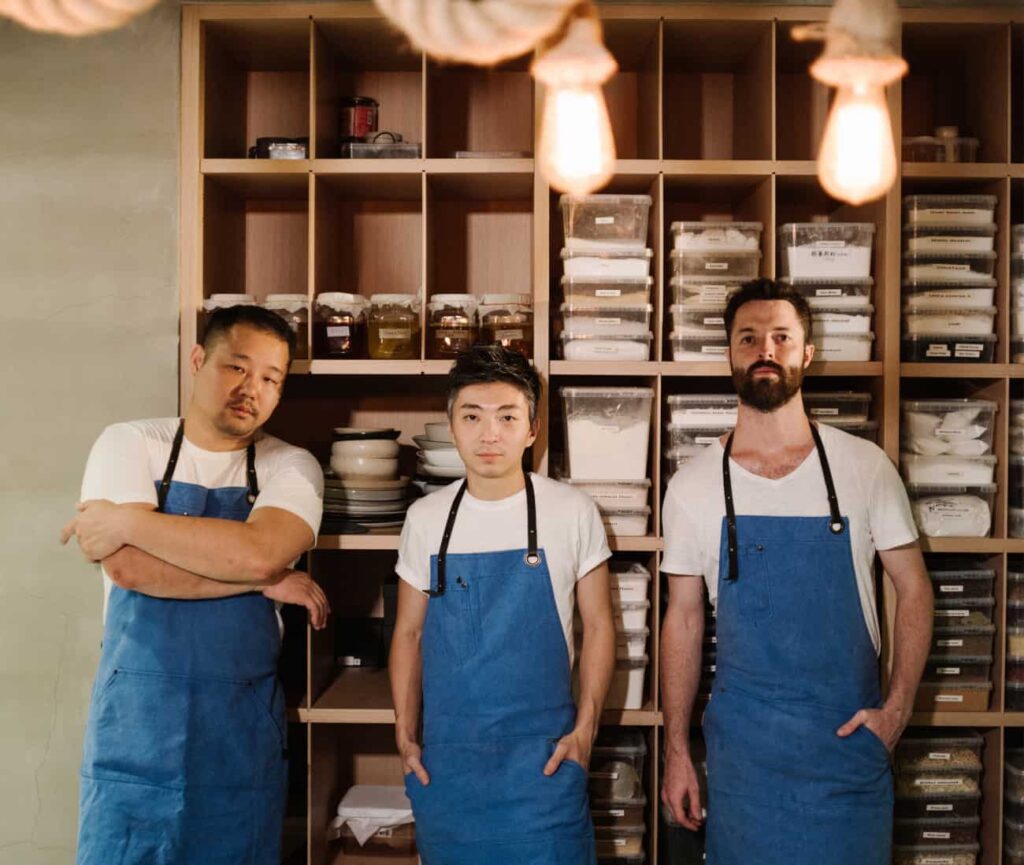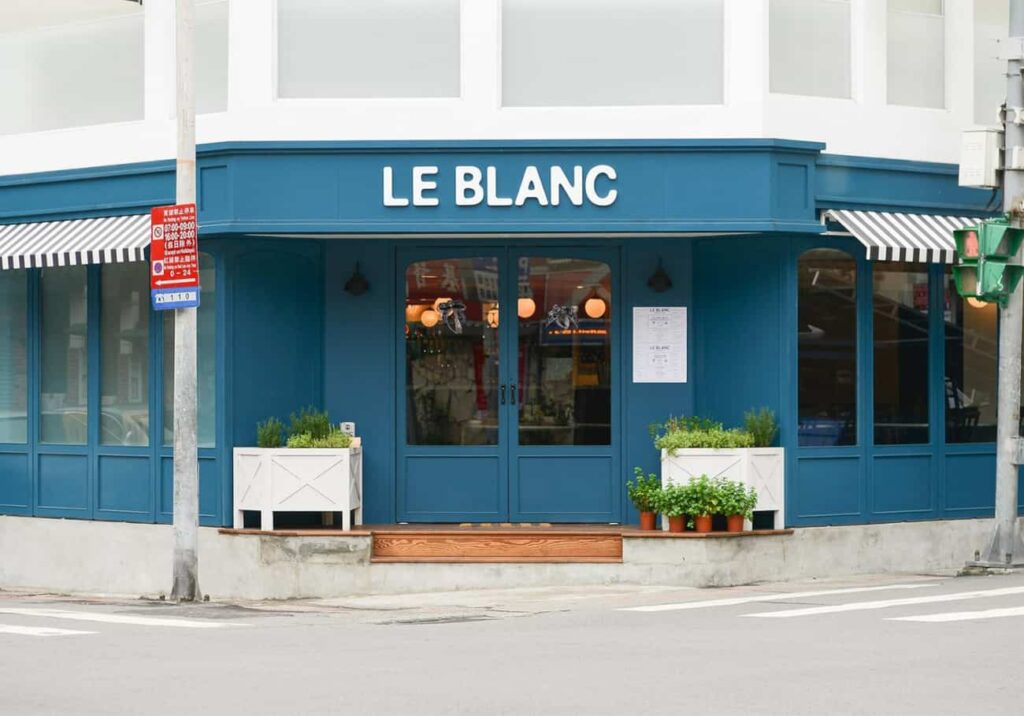 2016
Going Further with a New Venture
The group's steakhouse Le Blanc opened its doors, bringing the best out of lobster and steak with perfect cooking skills.
Making a Name in the World
MUME was ranked in the Opinionated About Dining, as well as among Asia's 50 Best Restaurants known as the Academy Awards in the culinary industry.
Co-host International Chefs Summit Asia (ICSA) with FIM MEDIA
2017
Making a Name in the World
MUME was ranked in the Opinionated About Dining, as well as among Asia's 50 Best Restaurants known as the Academy Awards in the culinary industry.
Co-host International Chefs Summit Asia (ICSA) with FIM MEDIA
MUME was awarded 1 star by the first ever Michelin Guide Taipei.
Featuring authentic Thai family recipes, baan welcomed its first diners.
To further the effort of "sustainability through food," Smilogy was launched with a selection of eco-friendly tableware.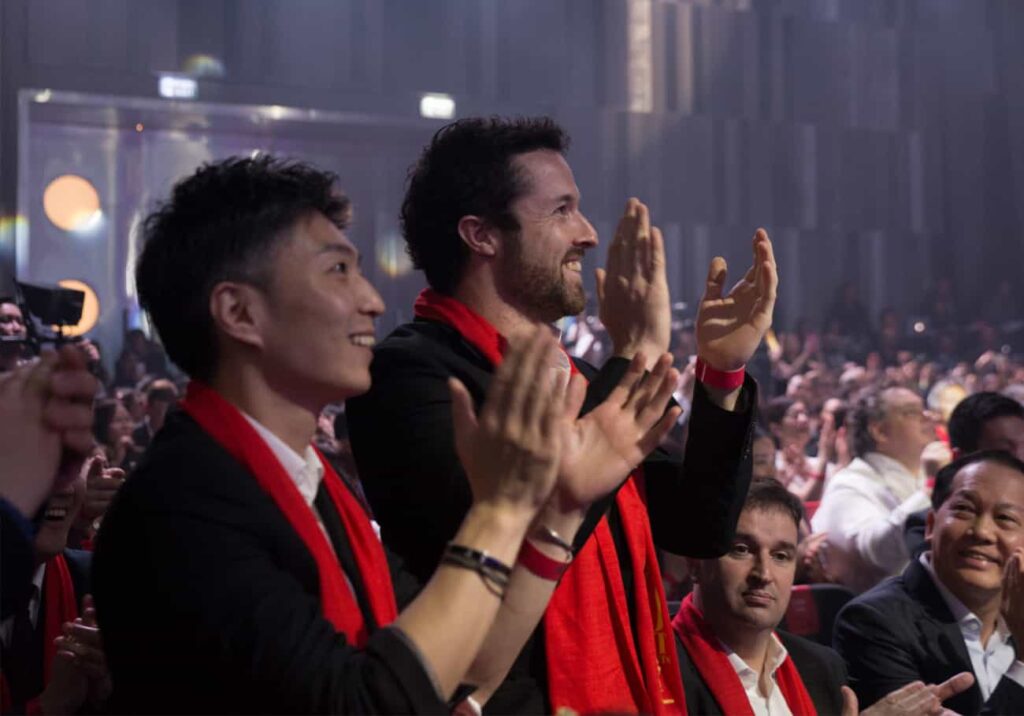 2019
The Glory of Being the Best of Taiwan
Awarded with a Michelin Star for the second time, MUME was ranked the 7th among Asia's 50 Best Restaurants. All in all a record-breaking year!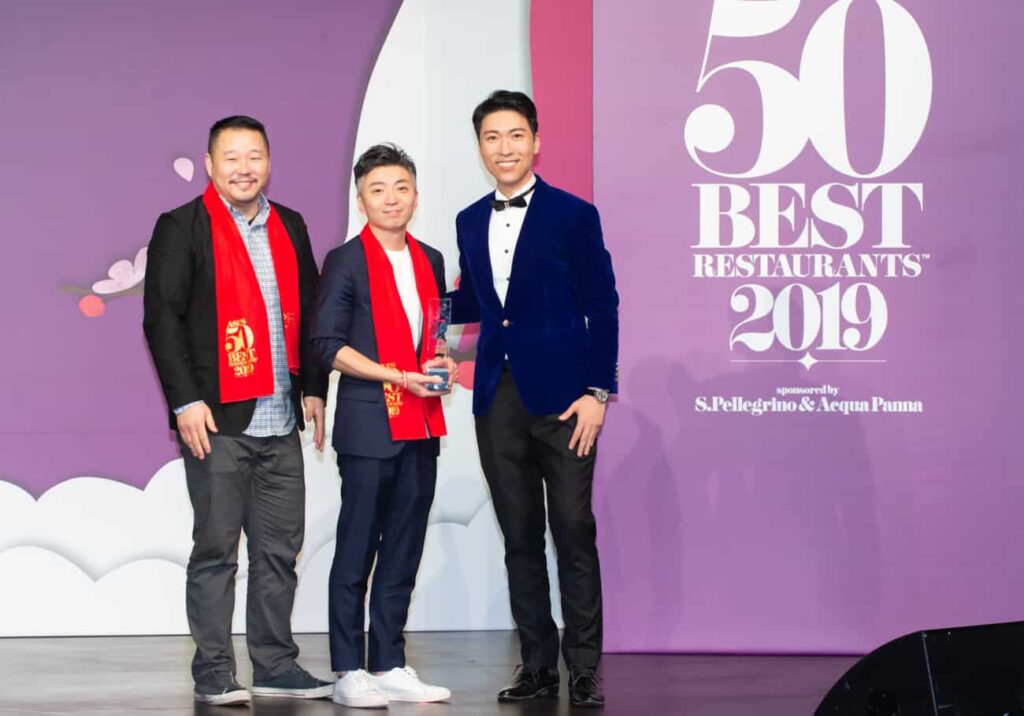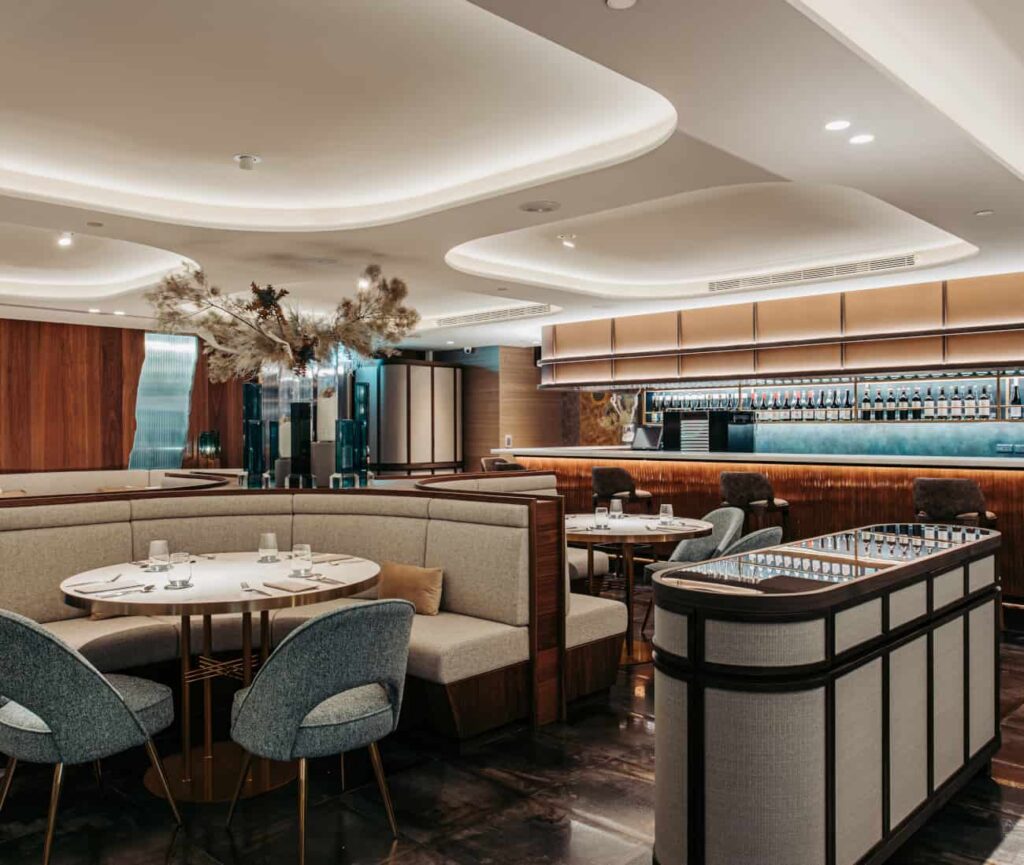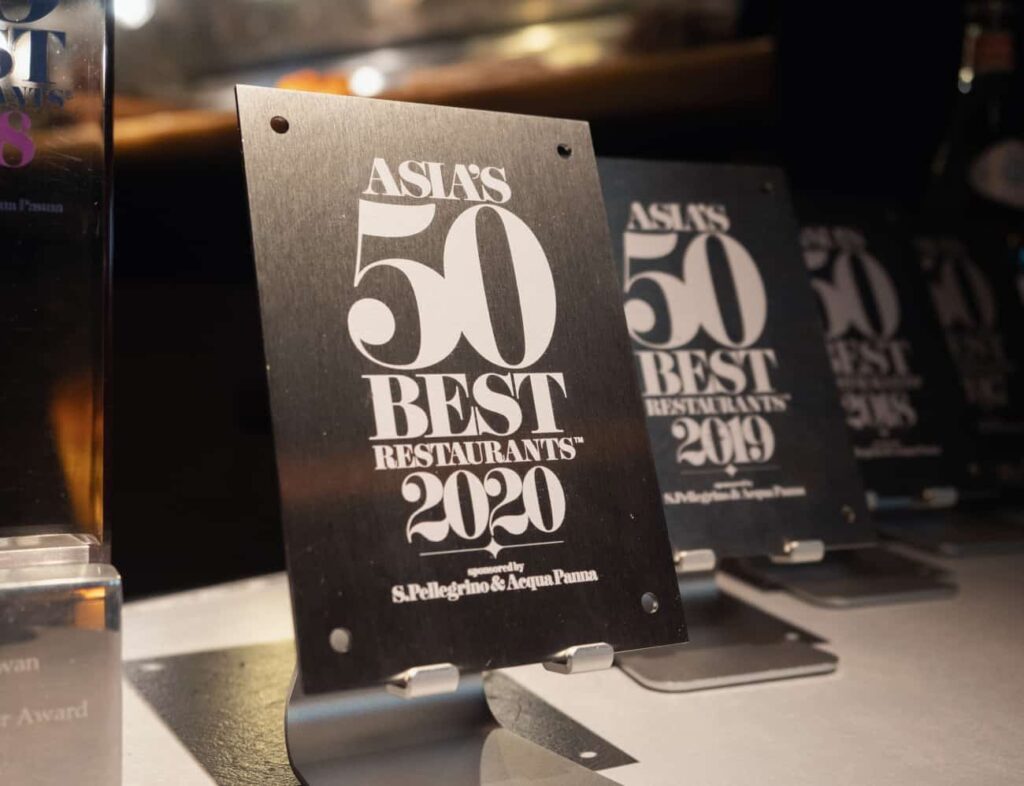 2020
From One Peak to the Next
In collaboration with award-winning Thai chef Ian Kittichai, COAST opened its doors as the first restaurant in Taiwan that features modern coastal cuisine.
MMHG took advantage of the skills and resources to develop a collection of frozen and ready-to-eat meals, hoping to meet the consumers' demand for a premium lifestyle through different culinary experiences.
MUME was awarded one Michelin star for the third time, with Le Blanc and baan receiving Michelin Plate.
MUME and COAST attended The Grand Gelinaz! Shuffle event with logy, JL Studio, Liberté and Sho around Taiwan.
MUME was again ranked the highest in Taiwan in Asia's 50 Best Restaurants. After winning the title for 5 years in a row, Richie Lin passed the baton to the up-and-coming chef, Ernest Toh and new Executive Chef Chris Ma, in the hope of starting a new chapter for his brainchild.
With the goal of providing better products, services and brands, MMHG has started a "Cloud Kitchen" to offer meal delivery services with a twist.
The group's e-commerce brand TASTE by MMHG has launched in August to create a gateway to fine living for consumers, bringing a feast to your table with selected premium products.