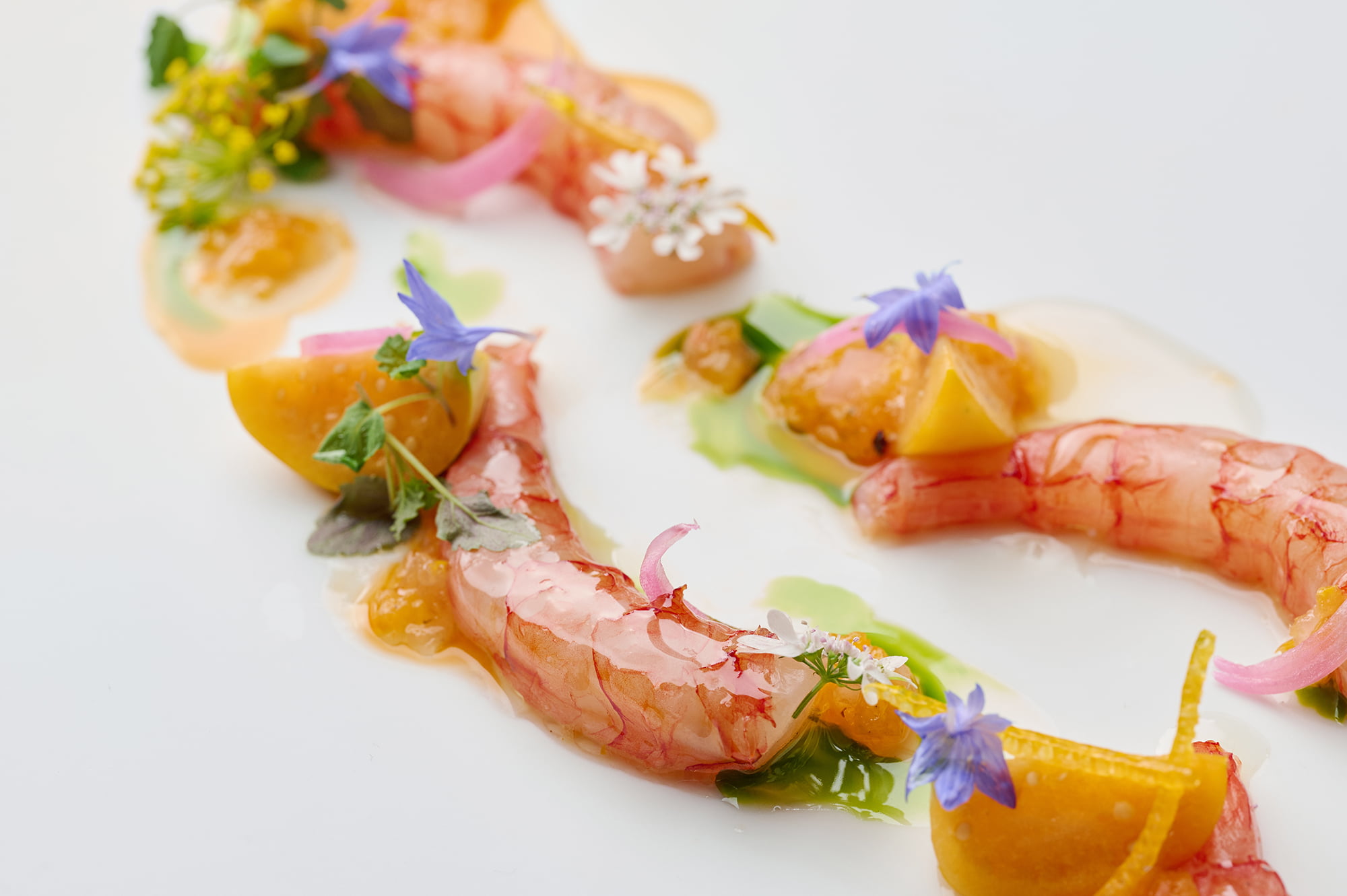 Asia's Most Influential: Meet the three chefs harnessing award-winning concepts to expand their culinary empires
This article is authorized for reproduction by Tatler Asia.
These award-winning Asian chefs are taking well-loved cuisines to new heights
The top chefs and founders from Asia's Most Influential list are satisfying the cravings of food lovers with novel dining concepts. By infusing Asian recipes with cutting-edge techniques and contemporary flair, they take well-loved dishes to new heights. These award-winning chefs also champion local ingredients, transforming seafood, vegetable or fruit into their vision for a modern brasserie, cocktail lounge or an all-day breakfast spot. They continue to grow their empire of taste, exploring new concepts like fast-fine dining and offshoots of their sought-after restaurants. And through their various establishments, which have been also lauded as some of Asia's best, people experience flavours that captivate tastebuds and the imagination.
Adhika Maxi, founder and chef, Union (Indonesia)
For merging local flavours and Western fare, chef Adhika Maxi's Union was hailed The Best Bar in Indonesia by Asia's 50 Best Bars. At its brasserie-style locations dotted across Jakarta, expect local dishes such as the nasi babi garing with apple kimchi alongside brunch favourites like the lobster roll with tobiko. Pair these with the Summer Sun cocktail (gin + Campari + citrus + fermented strawberry) and sweet creations like the Kopi Lokal Cake made by the founder's wife, Karen Carlotta.
Beyond Union, Maxi has explored other dining concepts, including AMKC Private Dining, AMKC Atelier and Izakaya Kai. The chef, who studied at the French Culinary Institute in New York (now the International Culinary Centre) and trained at Gordon Ramsay's two-Michelin-star restaurant The London NYC, has also co-authored the cookbook Bachelor's Banquet with Nicholas Lin.
Richie Lin, founder and chef, MUME Hospitality Group (Taiwan)
At Mume, chef Richie Lin takes hyper-seasonal ingredients, sourced from local farmers and fishermen, and applies modern techniques, developed via stints in celebrated restaurants such as Noma, to create Taiwanese dishes that guests "may have never seen or tasted before". For his point of view, Mume received a Michelin star in 2018 and, more recently, was named The Best Restaurant in Taiwan by Asia's 50 Best in 2023.
The chef has also created an empire of food, establishing MMHG (Mume Hospitality Group), which now helms the group's cloud kitchens, e-commerce brand Taste, and the restaurants, Le Blanc, Baan, Coast and Westwood. In 2022, Lin embarked on two new food concepts, opening the Thai-influenced seafood restaurant Plaa in Hong Kong, and partnering with ghost kitchen operator JustKitchen to launch a fast-fine dining restaurant in Taiwan.
Read Richie Lin's full profile on Asia's Most Influential
Antonio 'Tony Boy' Escalante, founder and chef, Antonio's Group of Restaurants (Philippines)
Chef Antonio "Tony Boy" Escalante moves closer to the city, with new outposts of his popular restaurants in Metro Manila. Antonio's, his fine dining restaurant at the weekend hotspot of Tagaytay, is reincarnated at luxury car distributor PGA Cars on EDSA. Now, guests can enjoy burrata salad and duck liver torte at the mezzanine or Kaluga Hybrid caviar with a glass of vodka at the lounge (open until 11pm) before ogling a Lamborghini, Porsche or Bentley.
Meanwhile, Breakfast at Antonio's, Escalante's spinoff that serves an all-day morning menu, finds a home at Robinsons Magnolia. Expect an array of breakfast favourites here, from corned beef slabs to housemade longanissa, baby pancakes to eggs of various preparations (poached, slow-baked, with chorizo). 
In an interview with Tatler
, the founder expressed his plans for "Breakfast at Antonio's restaurant to multiply in Metro Manila" plus the addition of more products that are "uniquely Antonio's". Already, food lovers can take home a taste of Antonio's via Pedro the Grocer, its retail arm that offers deli meats, jams and spreads, ready-to-cook dishes and its famous ensaymadas.
Tatler Asia's Most Influential is the definitive list of people shaping our world today. Asia's Most Influential brings together the region's most innovative changemakers, industry titans and thought leaders who are driving positive impact in Asia and beyond. View the full list here.